Farm trade shows can be a fun way to network, expand your knowledge, and learn ways to improve your farm operation.
CropCare offers the following tips to help you get the most out of the 2017-18 lineup of trade shows. Go prepared so you get the most out of it.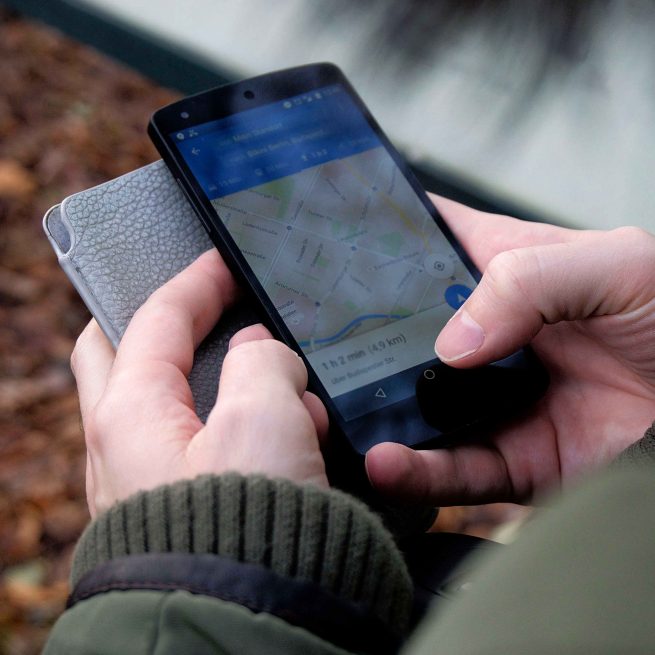 Research & Mobile Apps
Look online for the trade show event(s) you plan to attend. See if there is an event map available, especially one that includes a list of participating trade show vendors and their display locations. Plot your course.
Some events have mobile apps specifically designed for trade show events, which can help you view a show map, mark booths to see, view the contacts/sales reps who will be at each booth, and get contact information for vendors. You can also learn about workshops and discounts more easily.
SE Regional 2017, the official mobile app for the 2017 SE Regional Fruit & Vegetable Conference, lets attendees explore sessions, develop their own personal schedules, access speaker information, and post and view popular discussion topics and show-related photos.
Likewise, the 2017 World Ag Expo app lets you locate exhibitors and plan your schedule. Download it before the show and you'll be able to map out a plan for the 2.6 million square feet of show grounds. That could be a real time-saver. (The event's hashtag is #WAE2017.)
You can get event updates through the app, or by following trade show's hashtags.
Hashtags serve as keywords that can help you find event-related posts on social media.
For instance, #GLEXPO is used to highlight social media messages pertaining to the Great Lakes Expo, Fruit, Vegetable, & Farm Market. It takes place Dec. 6-8, and CropCare will be there!
(Want to contact us before the show? Send CropCare a message or reach us through the CropCare Facebook page.)
You may also want to look for seminars or exhibits that will provide further insight into areas of specific interest to you.
Where are you staying? Many trade shows provide information on event websites that list possible accommodations, tourist attractions, and places to eat. Sometimes, those venues even offer discounts to show attendees.
A little research ahead of time might save you money on an overnight stay or at a nearby restaurant.
Trade Show Timing
Decide when you want to arrive. Trade show reps are likely most alert in the morning, and ready to talk, but that also could mean larger crowds than what the afternoon would host.
If you go to a trade show early enough, you may be able to get back to the livestock and crops waiting for attention at home.
If attending a trade show with corresponding workshops, you can skip a workshop time slot that does not offer anything of particular interest to your business. The trade show floor is less crowded during scheduled workshops, and reps have more time to answer questions one-on-one. (many of the vegetable shows are like this)
Attending late on any day or waiting to attend on the last day of the event could lead to some deals. Sometimes trade show dealers don't want to load up equipment to take back and may be willing to negotiate a better price on equipment or product that hasn't moved.
You'll have to weigh the pros and cons.
Be Adventurous
Don't just stick with brands and vendors you are familiar with. Visit some new ones and see if there are products or solutions you may not have heard about.
Network with other trade show attendees. Share ideas, learn about other practices, and compare notes. If you're looking for a specific product, ask other attendees what brands they use. Many longtime show attendees are happy to share advice with new attendees.
Have your business card, or contact info, ready to leave with any trade show vendors you're not able to spend a lot of time with while at the show, or with any you hope to learn more about afterward.
Mobile Advantages
Again, your smartphone is going to come in handy.
If you see a product you like and you're limited on time (or maybe the rep is busy with another attendee), snap a picture of the product, the booth, any business cards that are out, and any literature on display that interests you.
You can easily revisit it all on your own time with a few clicks on the phone's gallery, and you won't lose time waiting for the rep's availability.
A QR code reader, available for download, is another easy way to access information using your phone.
Some vendors use querty codes to offer more details about their products, workshop surveys, or to access helpful apps. For instance, TeeJet offers a QR code that makes it easy to access its SpraySelect nozzle-selector app.
Trade Show Workshops
Take advantage of the free workshops and presentations. A farmer's time is money! You might as well get your money's worth out of the trade show.
Sometimes pesticide applicator training credits are available to growers attending sessions that relate to the topic.
New research may be presented that makes your farm process more efficient. Look over the trade show's agenda to see if there are workshops that will benefit you.
Follow-up
Follow-up with those manufacturers and reps that captured your attention. Email them with questions soon after the show so that concerns and questions are fresh on your mind, and the information is fresh on their minds, too!
You can also use those images on your phone to inspire some online research of the products before you contact the reps.
CropCare will attend the following trade shows, and we hope to see you there!
Great Lakes Expo, Dec. 5-7, Grand Rapids, MI., https://glexpo.com/
New England Fruit & Vegetable Conference, Dec. 12-14, Manchester, N.H., https://newenglandvfc.org/
Keystone Farm Show, Jan. 9-11, York, PA, https://leetradeshows.com/keystone-farm-show/
SE Regional Fruit & Veg Conference, Jan. 11-14, Savannah, GA, https://www.seregionalconference.com/
Empire State Producers Expo, Jan. 16-18, Syracuse, NY, https://nysvga.org/expo/information/
Virginia Farm Show, Jan. 17-19, Fishersville, VA, https://leetradeshows.com/virginia-farm-show/
Mid-Atlantic Fruit & Vegetable Convention, Jan. 30-Feb. 1, Hershey, PA, https://www.mafvc.org/
Vermont Farm Show, Jan. 31-Feb. 2, Essex, VT, https://10times.com/vermont-farm-show
NJ Ag Convention & Trade Show, Feb. 6-8, Atlantic City, NJ
World Ag Expo, Feb. 13-15, Tulare, CA., https://www.worldagexpo.com/
New York Farm Show, Feb. 22-24, Syracuse, NY, https://www.newyorkfarmshow.com/en/home.html