Dealer Locations
CropCare has an ever-growing network of dealers. Don't see a dealer near you? Contact us directly and we'd be glad to help.
Find a dealer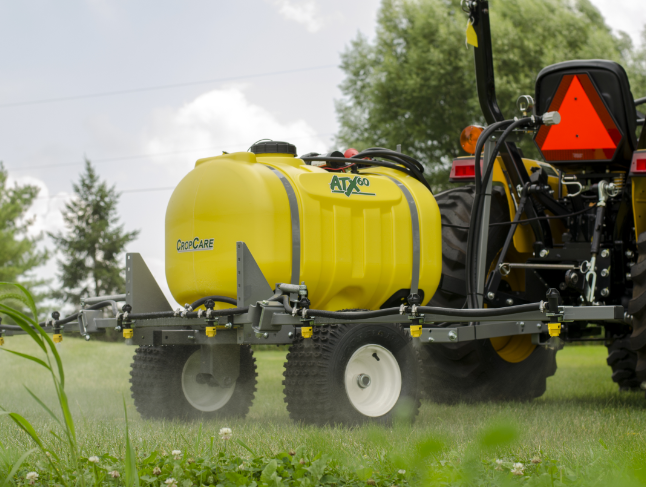 Trusted for 70+ Years
It all started in 1947 when Paul B. Zimmerman combined his farming experience with his love of machinery and started a small metal shop near Ephrata, PA. Over the years, the shop grew as Paul and his sons designed and built equipment for their farming neighbors. CropCare's goal is the same today: to shape innovative solutions that benefit you, our neighbor.
Learn More
Thanks for the kind words!
We appreciate the ingenuity, focus and hard work of our customers. That's why we're always grateful to receive commendations on our equipment. Please feel free to contact us if you'd like to share your story.
The #1 tool we liked was the CropCare Picking Assistant…and we love it. We use it for planting, weeding, and harvesting. It is so great to spend the whole day in the garden and your back is not stiff nor painful at the end of the day. Our farm now has about 3 acres in production, and it is just the two of us to do all the work. Well, our Maine Coon cat loves to supervise [...Learn more]
-Steve
As a hunting camp owner, and habitat enthusiast, I'm absolutely delighted to have a CropCare ATX 60 gallon sprayer with 13' boom mounted in our UTV. (AND a 25 gallon ATV sprayer.) After years of fiddling with DIY and budget sprayers, it's a joy to have a heavy duty, built to last machine. It handles all our food plot, orchard and invasive species management tasks with a[...Learn more]
-Ron
There is not one thing I don't like about my 1,000 Gallon Trailer Sprayer. I really don't know why anybody that wants a trailer sprayer would not want one of these 🙂
-Steve
This thing (the Picking Assistant) makes harvest easy and fun and takes laying down on the job to a whole new level!
-Darren
I purchased a 400 gallon pull sprayer with 30' booms. I've been very pleased with quality and customer service. Parts have been available as needed. Thanks for your good service.
-Stan, Alabama