ATV Series Sprayer
CropCare® ATV sprayers are built for spraying lawns, meadows, turf, pastures, or food plots. This heavy-duty sprayer is easily secured with tie-down straps to the rear rack on most All-Terrain Vehicles (ATVs). CropCare® provides a full one year warranty on ATV sprayers.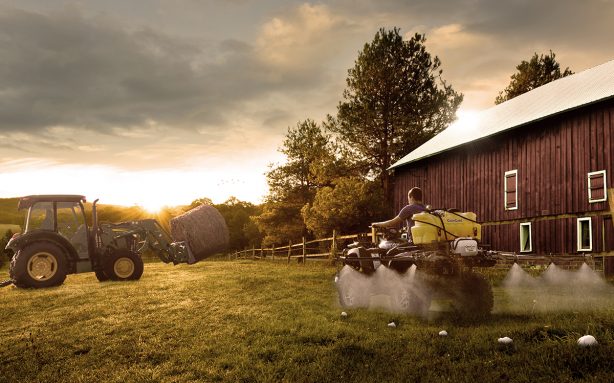 Features
Powder coated frame
TeeJet® adjustable spray handgun
15' durable spray hose
Boom breakaway protection
In-tank filter
Air inducted spray nozzles for improved drift control
25 gal tank
1 year limited warranty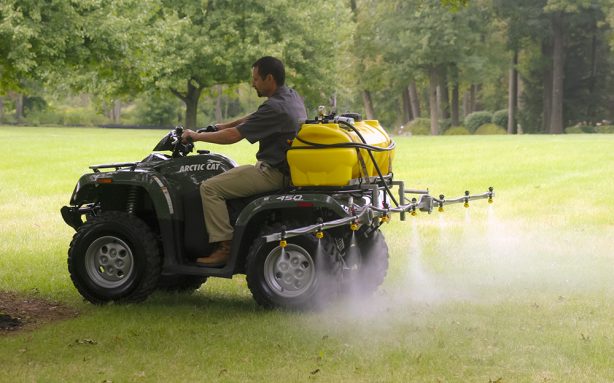 Controls
Pressure regulator, with a liquid filled pressure gauge, and wiring harness with an in-line switch is used to stop and start the pump.
Pump
The sprayer is powered by a 3 gpm Shurflo® diaphragm pump that operates from the 12 V battery on the ATV.
Boom Options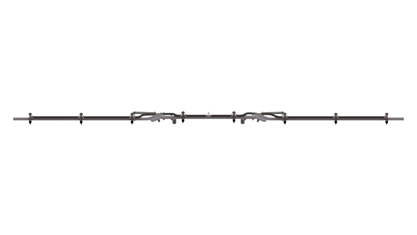 13' Manual X-fold Boom
Boom breakaway protection
Non-drip TeeJet® nozzle bodies
TeeJet® air inducted flat fan spray nozzles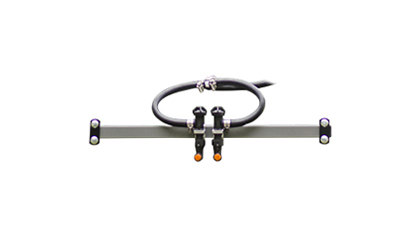 20' Boomless Nozzles
Economical alternative to a traditional boom
Excellent for rocky or rough terrain where accuracy is less critical

Accessory Option
2.5 gal CropCare® turf marker system reduces overlapping or missed areas and is perfect for use on lawns, turf, or pasture.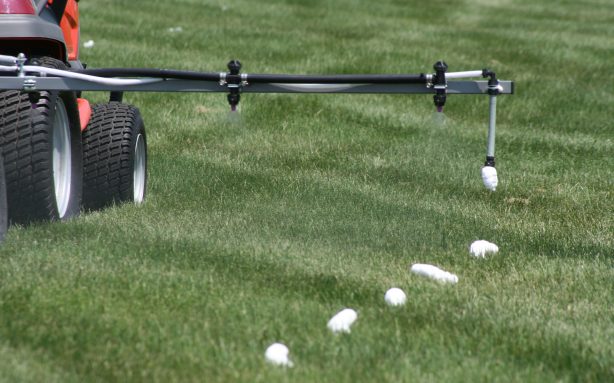 Great American Outdoor Show: Crop Care ATV Sprayer
Take a look at the high end ATV Sprayer from crop care. It offers high quality parts and offers additional features such as a foam marking system.