Trailer Standard Model AGX400T
The AGX400 from CropCare® is economically-priced from the ground up for today's farm — yours.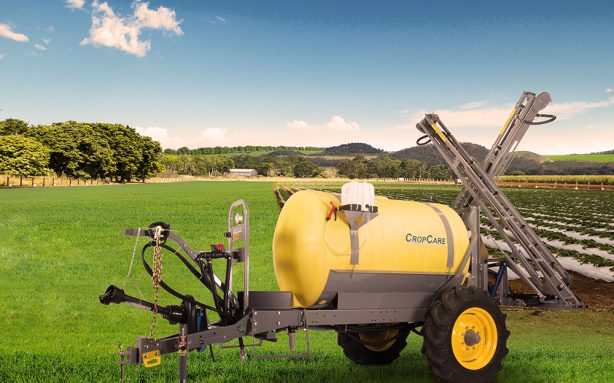 Features
400 gallon trailer
45' hydraulic X-folding boom
20" nozzle spacing (single nozzle bodies)
PTO centrifugal pump
3 section electric controls
9.5" x 20" wheel kit
Fresh water safety tank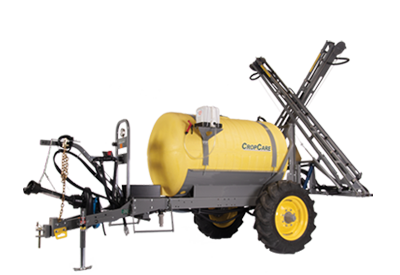 Accessory Kits
A121K (Boom line filters (3), hydraulic fold booms only)
A254K (Injection foam marker kit for 300 and 400 gallon trailers)
A312K-D (Electric fence row nozzle, X-fold booms)
Accessory kits are sold separately.
Why Choose Our 400 Gallon Trailer Sprayer?
The 400 gallon sprayer tank helps you cover small farm plots without a refill. With the 45 foot hydraulic boom, the powerful sprayer nozzles cover a large area in a single pass. The boom easily folds into an X-shape when your job is complete for ease of transport and storage.
AGX400T trailer sprayers use centrifugal pumps to deliver a powerful, uniform spray from every nozzle. Hook this pump to your tractor's power take-off (PTO) with ease and start working right away.
By using three-section electric controls, you can adjust nozzle flow rates from inside the cab as they spray. Change flow rates on the left, right, and center boom sections to gain complete control over your crop management.
The included fresh water safety tank helps you keep your hands and tank clean to prevent unwanted contamination between liquids. Optional accessory kits boost the AGX400T to the next level. Use the CropCare® foam marker to track your passes over a given area, and electric fence row nozzles to ensure full spray coverage to the edges of your field.
Whatever your spraying needs may be, the AGX400T gives you the efficiency and control you want.
Buy a 400 Gallon Sprayer Tank Today
CropCare® started building sprayers for our neighbors many years ago, and the tradition continues to this day. Standard models like the AGX400T are value-optimized to give you beneficial features at a economical price. Maintain complete control over your spraying with our 400 gallon standard trailer sprayer.
Experience the quality, and enjoy the result by finding a dealer near you, or getting in touch.