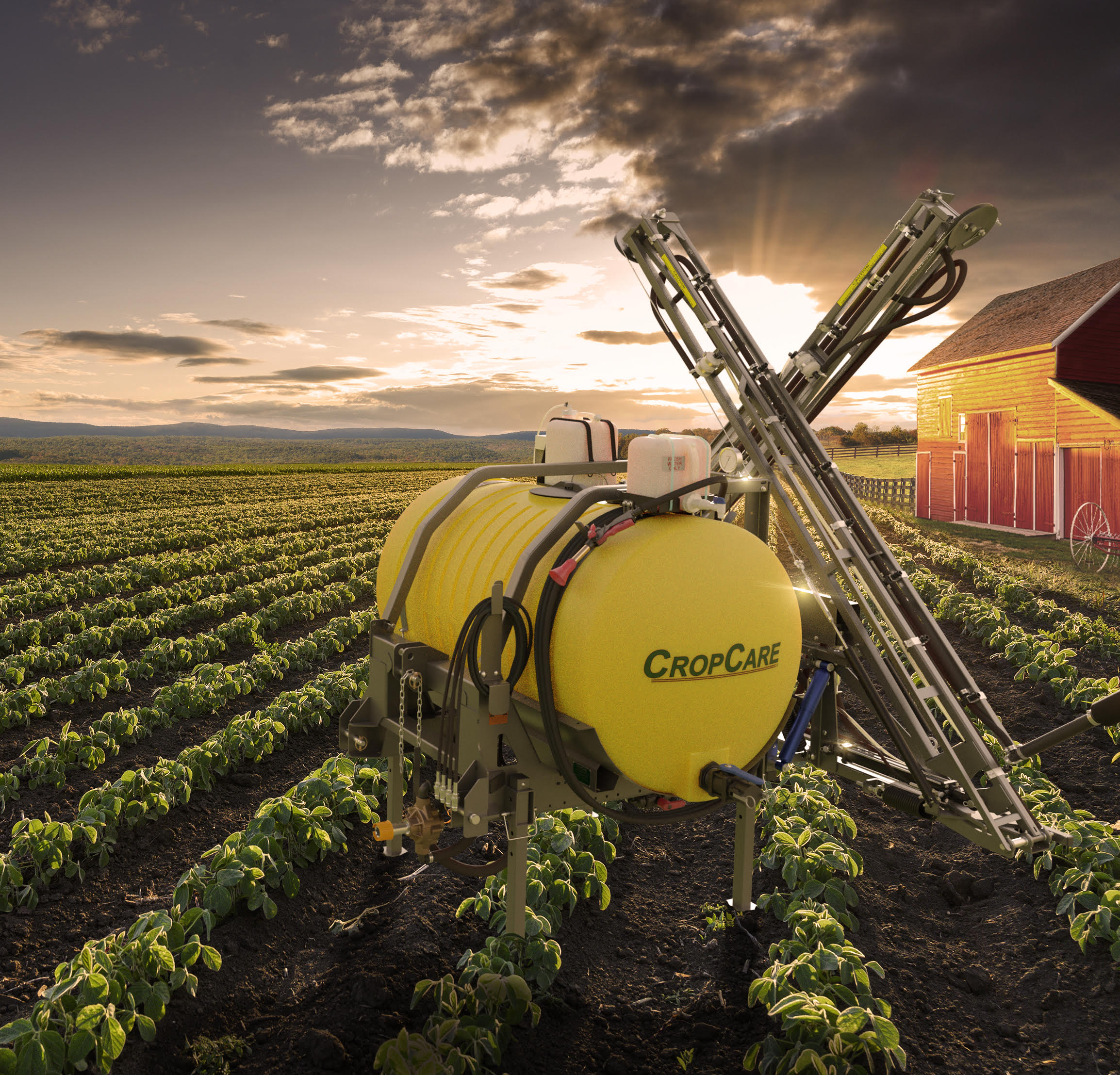 Why Partner With CropCare?
We've been designing, building and selling sprayers for decades. Our experienced team is here to provide a great experience for you and your customers.

Our equipment is manufactured from start to finish in our facilities in Lancaster County, PA, an area known nationally for its workmanship. 

We take a heavy duty approach to building our products to provide a greater return on investment to our dealers and their customers.
Leads we receive through our website, social media, or call-ins are forwarded to you.

A password-protected Dealer Portal that provides contact information, sales and marketing documentation, product support materials, and much more.
Become a Dealer
CropCare® manufactures small to midsize agricultural sprayers and specialty vegetable equipment to fulfill your customers' expectations for good crop yield and quality of life.
10 Benefits Our CropCare Dealers Enjoy:
1. Dealer Portal: The free portal, easily accessed at CropCareEquipment.com, serves as a central location for tons of dealer support, updates, educational material, downloadable sales and marketing tools, and more.
2. Quick Quote Tool: Makes quoting super easy, especially in the ag sprayer category. Dealers place in options, step by step. A sales quote can be easily achieved without studying any price sheets. There is no app to purchase. Just log in and access it.
3. Free Blog Subscription: Industry news, product announcements, new information and company notifications are located in one central blog that's updated regularly.
4. Free Sales Order Log: See and track all orders placed, with a price list.
5. Ad reimbursement/Co-Op Advertising: CropCare Equipment pays half the cost of advertisements run by our dealers (up to a certain percentage of sales). On ads that CropCare runs, the dealer's name, address and phone number are listed in publications our dealers have chosen (for a small fee).
6. Free, year-round listing of dealerships on CropCareEquipment.com.
7. Free dealer training events throughout the year, and on-site support. We have a Dealer Support Expert on staff to visit your dealership personally.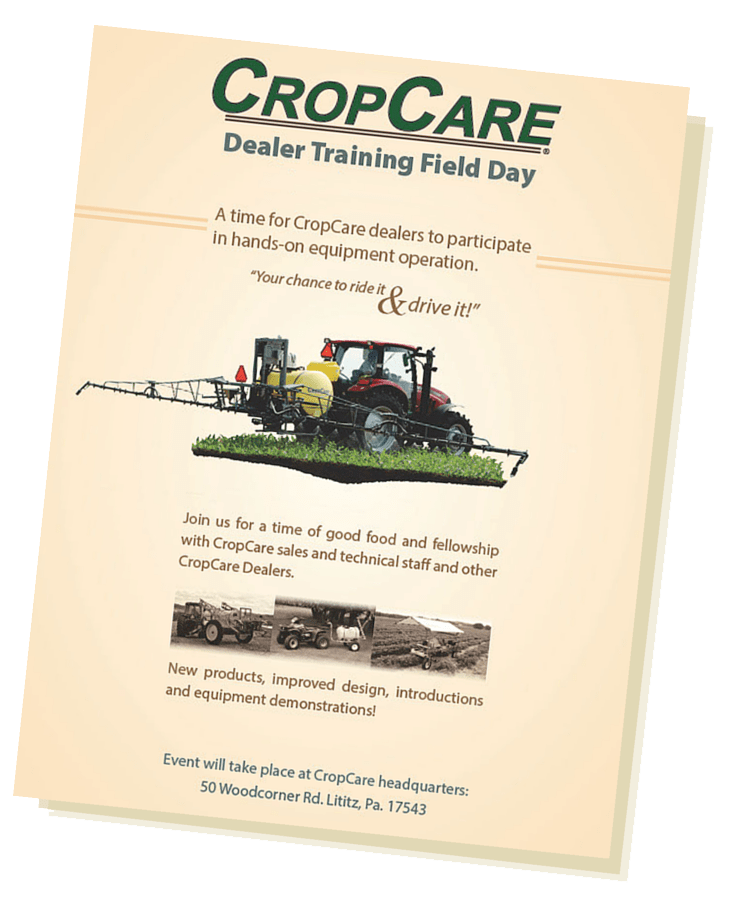 8. Free Sales and Technical Support: The majority of the business is staffed by those in the ag industry, and a dedicated technical service department is available for consultation. Our Research and Development Team welcomes feedback and ideas. Plus, our parent company, Paul B. Zimmerman, Inc., has a marketing department dedicated to promoting CropCare's product line on print and digital platforms.
9. Trade shows: CropCare staff will offer trade show notification and support via training, advice or physically being on site in partnership with dealers.
10. Early Order Program:  CropCare does not require a high inventory amount. Delayed Payment Plan: Order product in September, no need to pay until May 31.
Bonus: People. Yes, you will deal with humans and have actual, genuine conversations with people on staff when you need support, products or questions answered.