Built To Order 3-Point Sprayers
Built to order 3PT models from CropCare® offer a wide range of flexibility. You choose the exact components and accessories you want. CropCare® specializes in built to order 3PT sprayers for large estates, food plots, and farms.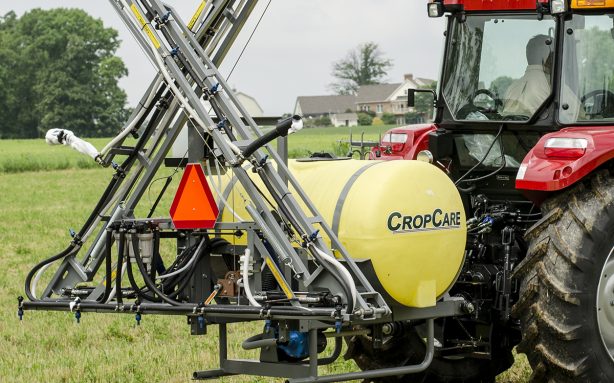 Our Custom 3-Point Sprayers Meet Your Needs
When you need a 3PT sprayer, customizing your model can help you match your equipment to your acreage and tractor size. CropCare® gives you the power to choose every feature, from tank size to control type.
Tank size is one of the more notable features of a 3PT sprayer, and your needs will vary depending on the land you're working with. Smaller capacities, like 110 gallons, are ideal for large estates, while high volumes, like 400 gallons, are better for small farms.
You can also pick a boom length according to your land size. Farms require more surface coverage with a 45 to 60 foot boom, while small food plots can benefit from 20 feet. Hydraulic and manual folding configurations support your storage needs.
CropCare® also gives you a choice in accessories. Tools like our foam markers and safety tanks make your job easier. Our foam markers show you where you've sprayed to ensure efficient coverage, and our safety tanks provides users with a way of cleaning and washing themselves of chemicals, etc.
We take the time to understand your spraying needs. When you need a built to order 3PT sprayer, CropCare® will help you find the right configuration for your tractor and land.
Find Out Where to Buy Custom 3PT Sprayers
CropCare® started building sprayers for our neighbors many years ago, and we'd welcome the opportunity to build one for you! Experience the quality, and enjoy the result.
Find a dealer near you today, or get in touch to learn more.