Farm and Lawn Sprayers
Whether you have a large estate or a small farm, you need a reliable spraying method for keeping your lawn green and your crops healthy. We offer easy-to-use spraying solutions that make lawn and farm upkeep efficient. Take a look at our selection of equipment and find the right model for you.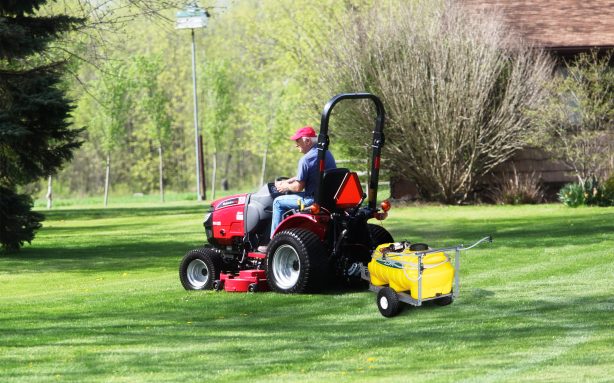 CropCare® Farm and Lawn Spraying Equipment
We recognize that different properties require different care. With CropCare® spraying equipment, you can find the capacity and maneuverability you need for your acreage. Our equipment includes:
At CropCare®, we know spraying. Our durable steel-frame constructions with powder coating finishes ensure your farm and lawn sprayers last. From residential needs to groundskeeping, our farm and lawn spraying equipment helps you save time.
Buy Farm and Lawn Sprayers Today
CropCare® started building sprayers for our neighbors many years ago, and the tradition continues to this day. CropCare® specializes in spraying equipment to help you spray for healthy crops and green lawns. Experience the quality, and enjoy the result!
Find a dealer near you to buy a model today. If you have questions, get in touch with our team to learn more.