Standard Model Trailer Sprayers
CropCare® standard models are economically-priced from the ground up. When you manage a farm, having an efficient spraying and fertilizing system is vital to meeting your goals and keeping your crops healthy. Trailer sprayers from CropCare® help you meet or exceed your expectations for good crop yield and long-term success.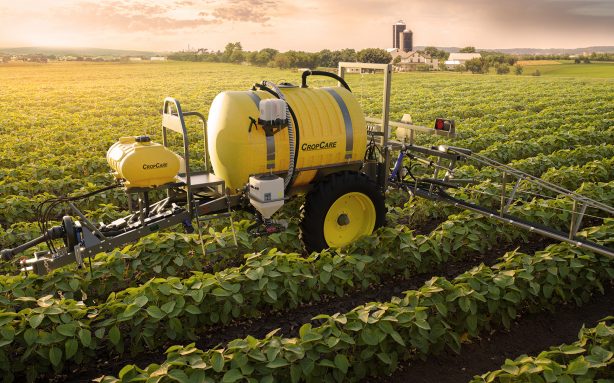 Our Large Acreage Sprayers Get the Job Done
Our CropCare® standard model trailer sprayers are value-optimized to give you beneficial features at an economical price. Our standard trailer models range between 60 and 750 gallons.
With folding hydraulic booms from 45 to 60 feet, our standard models offer extensive spray coverage on the field. Three-, five- and seven-section controls give you complete command over flow rate for advanced spraying and fertilization techniques.
These models connect a centrifugal pump to your tractor's power take-off (PTO) to deliver exceptional flow for efficiency throughout the day. Features like the wheel speed sensor give you further data for control over distribution of spray material around the field.
Rinse packages ensure your trailer sprayer and boom are clean and contaminant-free when you move to a new fluid. Our separate CropCare® accessory kits add extra capabilities to our field, vegetable crop, and pasture sprayers, like foam markers and electric fence row nozzles.
CropCare® foam markers help you complete the correct number of passes for comprehensive spraying and fertilization, and electric fence row nozzles ensure full spray coverage to the edges of your field.
Control options, like electric panels, allow operators to change flow rates from inside the cab as they work. CropCare® sprayers have the features you need for efficient farm maintenance.
Find a Sprayer Dealer Near You
CropCare® started building sprayers for our neighbors many years ago, and the tradition continues to this day. Our standard model sprayers give you beneficial features at an economical price.
CropCare® standard model trailer sprayers have been optimized for today's farm — yours.
Find a dealer near you or contact us for more information.