3-Point Boom Sprayers
CropCare® 3PT boom sprayers are perfect for spraying herbicides, pesticides, insecticides and more for small to mid-size farms. We manufacture innovative standard and built to order 3PT hitch sprayers to meet or exceed your requirements, with towable and ATV-mounted options available. Our quality 3PT sprayers help you spray more ground with speed and accuracy. For available models in your area, find a dealer today.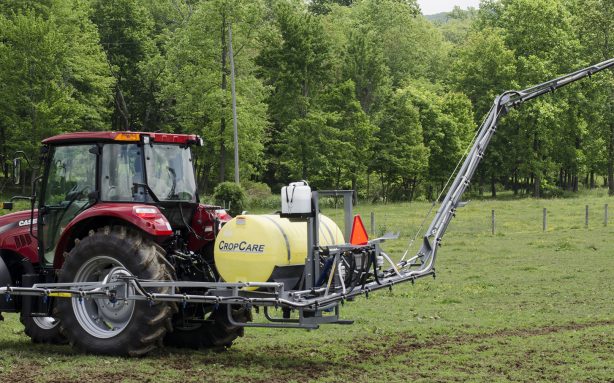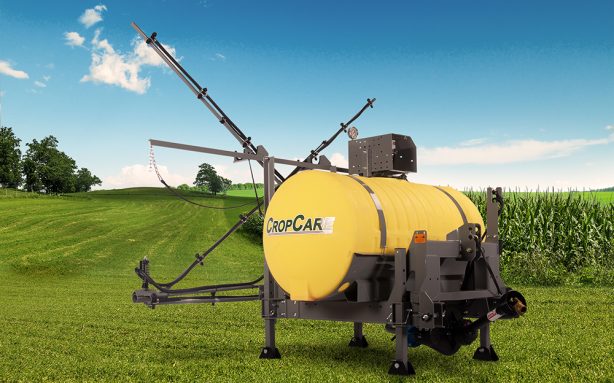 Standard Model 3-Point Boom Sprayers
Each of our standard model 3PT sprayers is designed to give you CropCare quality at an economical price. They work well for tending to a small farm, or keeping up with the agricultural requirements of a mid-size commercial farm. Spray with ease and accuracy using manual and hydraulic booms reaching up to 60′ wide covering 24 30″ rows.
Built to Order 3-Point Boom Sprayers
Put our skill and experience to work for you. Get a 3PT boom sprayer suited for your applications and built to order, with tank sizes ranging from 110 gallons up to 400. Our built to order equipment is engineered for superior performance and long product life with components chosen for quality and durability. Use our selection of booms with your built to order 3PT sprayer for portable directed nozzle control using the perfect tank size and optional shields for preventing drift.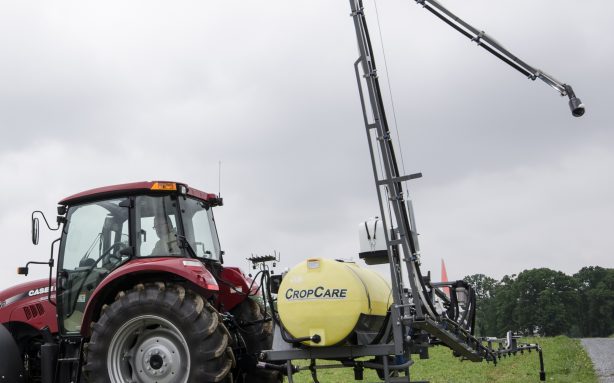 The Benefits of a 3-Point Sprayer
A CropCare® 3PT sprayer is an investment in your property to increase efficiency, boost crop yield, maintain crop health and much more. Our line of standard and built to order sprayers help you do more, making your life easier through better technology and streamlined operation. We manufacture products to help you accomplish more each day, while taking the burden off your shoulders. Use our 3PT sprayers on your property and take advantage of many benefits including:
Economical use: CropCare® 3PT sprayers use TeeJet® automatic rate control for precision product flow for accurate application, product savings and reduced operator fatigue.
Easy transport: Depending on tank size, attach our 3PT sprayers to your tractor, ATV or utility vehicle. Accessorize with adjustable booms or nozzle attachments for your needs.
Simple controls: Our sprayers use easy controls for accurate boom and pressure control, and operation of optional foam marking systems.
Customizable choice: Build the sprayer you need with different options and accessories available on both standard and built to order 3PT sprayers.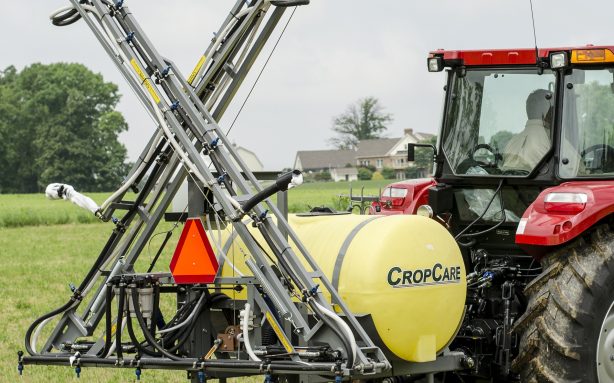 Common Uses and Applications
With our 3PT sprayers, hitch and take your sprayer anywhere your tractor can take you. Save money on fuel with 3PT sprayers operating off vehicle power, resulting in less maintenance and a lightweight, compact size. CropCare® 3PT sprayers are built to last and backed by our manufacturer warranty. Both standard and built to order models are powder coated for enhanced, long-lasting durability. They offer protection while spraying in light breezes and are excellent for maintaining:
Crops and farmland: Booms allow for adjustable pinpoint nozzle direction for fast product application along crop lines.
Commercial landscapes: Maintain a golf course, sports field, commercial campus and more with a towable sprayer.
Large spaces: Quickly spray over large open areas, including fields, food plots and pastures.
Request a Free Quote
To learn more about our 3PT sprayers with booms and other quality farming equipment, contact us today.