Trailer Sprayers Built to Order
With built to order trailer sprayers from CropCare®, you can manage your farm in a way that works best for you. With a series of advanced features and accessories to choose from, your trailer sprayer will meet every need, from tank capacity to spray nozzle type. Built to order trailer sprayers from CropCare® enable you to choose the exact components and accessories you want.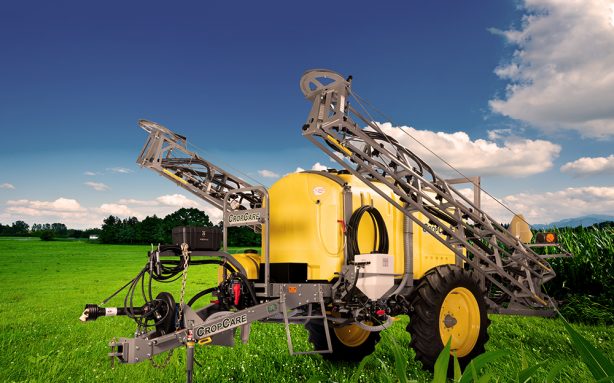 Advanced Features for Custom Trailer Sprayers
Our custom trailer sprayers offer tank capacities from 200 gallons to 1,000. Features of our built to order equipment include durable, powder-coated frames, access steps and service decks for easy reach.
You have the option to choose pump type, including centrifugal, roller, and diaphragm. Our team can help you find the right pump type based on your volume and pressure needs. Alongside pump type, you can choose your boom style. With lengths between 20 and 60 feet and hydraulic and manual options, your sprayer will provide you with exactly the coverage you'd like.
Spray nozzle types include air induction, extended range and wide-angle models to suit your coverage preferences. Manage flow and pressure with ease by using manual, electric, and electric (with automatic rate) controls.
Other options and accessories support exceptional performance. With hydraulic boom height control, your boom will hover above your crops at a consistent level. Added rinse systems ensure your tank is clear of contaminants before switching fluids, and GPS systems help you track your movements for thorough coverage.
At CropCare®, we manufacture built to order trailer sprayers that fit your specific needs. Discuss your options with our team. We'll build a sprayer designed for your farm size and use.
Buy Custom Trailer Sprayers From CropCare®
CropCare® started building sprayers for our neighbors many years ago, and we'd welcome the opportunity to build one for you! Experience the quality, and enjoy the results.
Find a dealer for your custom sprayer today, or contact us to learn more.