Picking Assistant
The Picking Assistant is designed for all your small to large scale crop harvesting, weeding, planting, and bed maintenance needs. The simple design increases the efficiency of your field workers by protecting them from the weather, saving back strain, and keeping them going strong throughout the day.
See article at Vegetable Growers News.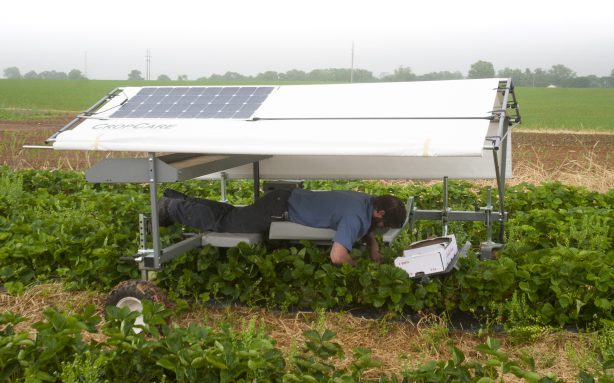 Features
PA1600 includes a variable speed controller, allowing the operator to move at different speeds, rather than preset speeds.
Dual high torque gear motors
Dual 12 volt batteries
Durable, easy-to-clean comfort pads
A solar charging system maintains the battery charge (in most field conditions)
110 V battery charger included so that the batteries can be charged when the unit is in storage for extended periods of time
Picking height adjustment 20″ to 30″
Width adjustment 36″ to 66″
All weather canopy
Max speed is appx. 44 ft. per minute
2 year Limited Warranty
Accessories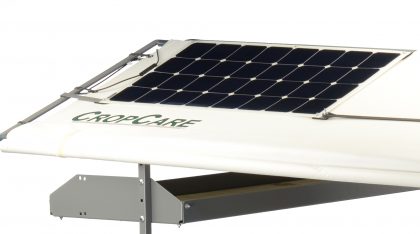 Solar Panels & Batteries
A solar charging system minimizes the need to charge batteries using a 110v charger. The solar panels are easily removed and can be stored in the rear storage tray. Charger available as separate accessory option.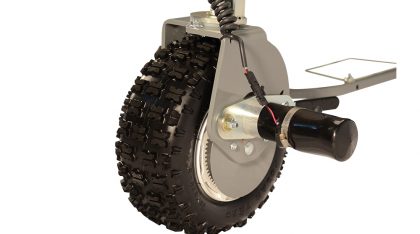 Drive System
Direct gear drive system and wider tires greatly improve traction and flotation. A variable speed controller allows operator to move at different speeds rather than preset speeds.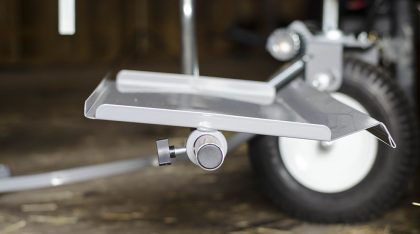 Produce Tray
Large rear tray holds five strawberry flats to minimize trips to and from the field. Adjustable picking tray tilts toward the operator, adjusts in height, and rotates in 45″ increments. Zinc-coated clamps and wheel posts make adjustments easy.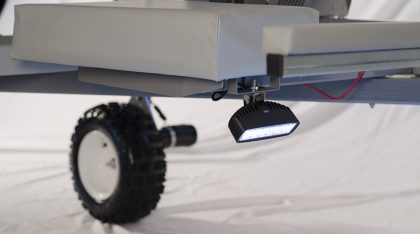 Comfort Pads
Durable and easy-to-clean, these vinyl covered foam pads are adjustable to keep operators comfortable no matter their height.
Optional Accessory
PA1650 Light Kit
Provides light for operators picking early in the morning or late into the night. LEDs provide exceptional light while drawing a low amount of power from the batteries.
See What Customers Are Saying About CropCare!
Contact Us
This thing (the Picking Assistant) makes harvest easy and fun and takes laying down on the job to a whole new level!
-Darren
We like the great service and availability we get from CropCare. We like how they help us deal with problems and issues that arise. Also helping us to resolve warranty issues
As a hunting camp owner, and habitat enthusiast, I'm absolutely delighted to have a CropCare ATX 60 gallon sprayer with 13' boom mounted in our UTV. (AND a 25 gallon ATV sprayer.) After years of fiddling with DIY and budget sprayers, it's a joy to have a heavy duty, built to last machine. It handles all our food plot, orchard and invasive species management tasks with a[...Learn more]
-Ron
The #1 tool we liked was the CropCare Picking Assistant…and we love it. We use it for planting, weeding, and harvesting. It is so great to spend the whole day in the garden and your back is not stiff nor painful at the end of the day. Our farm now has about 3 acres in production, and it is just the two of us to do all the work. Well, our Maine Coon cat loves to supervise [...Learn more]
-Steve
CropCare is a reliable company, just like their products. They are synonymous with vegetable farmers' needs, and it is a privilege dealing with farmers and CropCare!
-Bob Waterman, Sabattus, ME
We appreciate the quality and the easy settings of the CropCare sprayers. CropCare is one of the great manufacturers in our line of options. They create a great value for our customers.
-Zimmerman Farm Service, Inc., Bethel, PA