300 & 400 Gallon Heavy-Duty 3PT Sprayers
CropCare®'s well-built equipment is engineered with simple reliability, while still offering the latest features and technology available. The variety of options allows you to create a sprayer that fits your exact needs and increases accuracy and efficiency. Our customer support through our dealers is an important part of our package. And, we're able to put this all together in a machine that's an excellent value for your farm.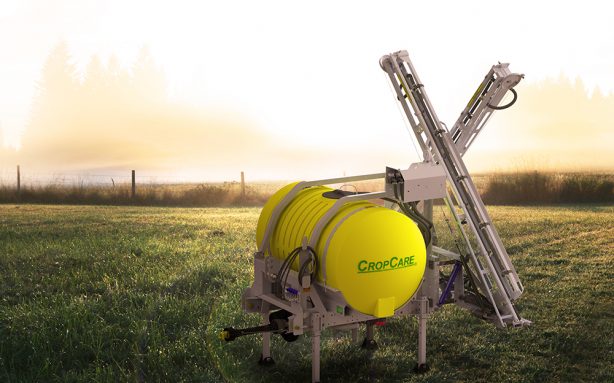 Features
Heavy-duty powder coated steel frame & components
Category 2, 3, or 3N three point hitches
Quick-attach non-drip nozzle bodies
Boom breakaway protection
Jet agitation
In-line filter system
Independent parking leg stands
2 year limited warranty
Electric Sprayer Controls
CropCare® electric sprayer controls are designed with simple and tough electronic components that provide convenient control of boom sections, pressure and foam marking systems resulting in a more accurate application. Available in 3 or 5 section controls and with integrated lap nozzle and foam marker controls.
Automatic Rate Control Systems
CropCare® sprayers are designed to utilize the latest automatic rate control options like the TeeJet® Radion 8140 as well as other trusted TeeJet® and Raven products. The investment inautomatic rate control is quickly repaid in chemical cost savings, gained efficiencies, and reduced operator fatigue.
Pumps
CropCare® sprayers are offered with a variety of pump selections to best utilize your tractor's capabilities and enable you to achieve the performance required for your various application needs.
Hypro® Centrifugal Pumps
Ace® Hydraulic Drive Centrifugal Pumps
Hypro® Diaphragm Pumps
Boom Options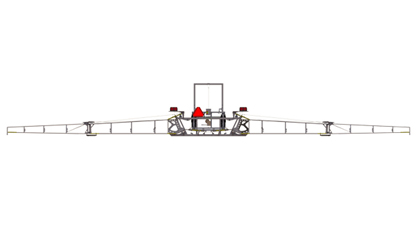 45' and 60' Hydraulic Fold Boom
Covers eighteen (18) 30" rows
Covers twenty-four (24) 30" rows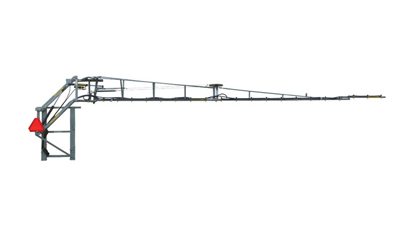 25' Hydraulic Fold Single-sided Boom
Covers ten (10) 30" rows
Hydraulic fold, leveling, height adjustment
Height ranges from 24" to 84"
Coil spring suspension system helps keep boom stable in uneven field conditions

Spray Nozzle Options
The ideal spray nozzle choice is determined by application needs, weather conditions, and the chemicals being applied. Additional spray nozzles and nozzle sizes are available.
TeeJet® Air Induction Extended Range (AIXR) Flat Fan Nozzle
TeeJet® Air Induction(AIC) Flat Fan Nozzles
TeeJet® Turbo Floodjet Wide Angle Flat Fan Nozzle
Options & Accessories
TeeJet® GPS guidance systems
5 way plumbing control valve
Chemical eduction system
Fresh water rinse system
Power wash system with jug rinse and washdown hose
Boom lap nozzle
TeeJet® triple nozzle body kit
2″ quick-fill
Safety light kit
In-line boom filters
Hydraulic boom height control
CropCare® foam marker
Sight tube