Foam Markers for Ag Sprayers
CropCare® foam marker systems are great tools for increasing accuracy and efficiency, whether you are spraying or using a no-till drill or planter. Large visible foam marks save time and money by reducing overlap and skips. CropCare® foam markers are the smart choice if you are in the market for a well performing unit at an economical price.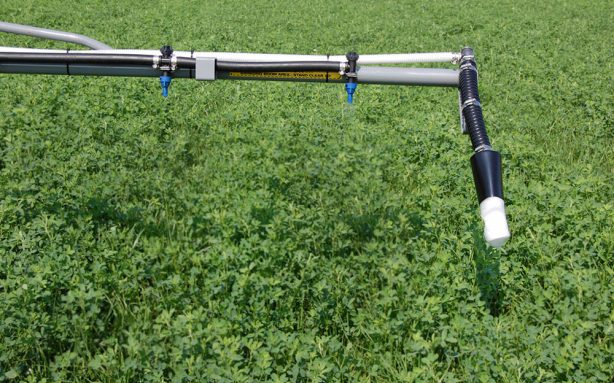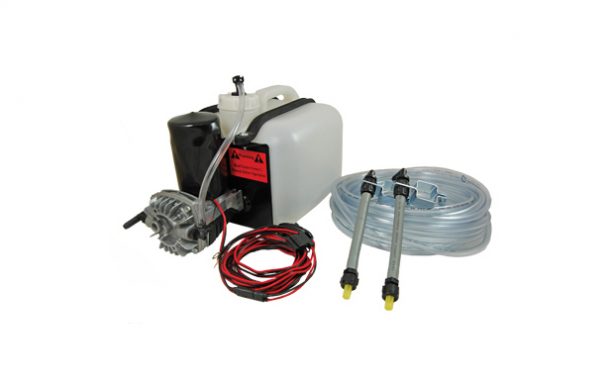 Turf Markers
Turf markers are designed for use on lawns, turf, or pastures. The turf marker simultaneously produces foam marks from two drop tubes. These foam markers are perfect for small 3PT sprayers and ATV sprayers. Turf marker systems work well on sprayer booms up to 30' and with speeds up to 5 mph.
2.5 Gallon Turf Marker
Foaming Time: 90 minutes
Power Source: 12 volt
Unit Size: 17″ x 10″ x 9″
Discharge Hose: 33 feet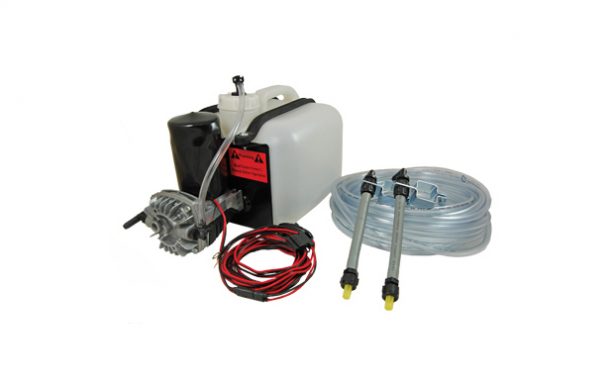 5 Gallon Foam Markers
Foaming Time: 2 hours
Power Source: 12 volt
Unit Size: 17″L x 11″W x 16″H
Discharge Hose: 83 feet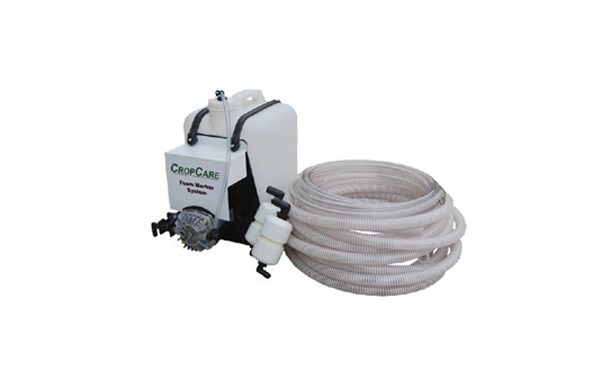 Foam Injection Markers
CropCare® F1000I foam injector system with high volume and long run time makes this unit a good choice for larger sprayers or commercial applications with booms up to 90'. The control box and wiring harness are included. It requires a fresh water source and related plumbing components that are not included.
Uses separate air compressor and liquid pump for increased foam
Has flow meter to aid operator in manually controlling foam concentrate rate
Holds 2.5 gal of pure foam concentrate rather than a foam and water mix
Uses approximately 3 gph of water
Connect to a fresh water source (components not included in kit)
Foaming Time: 2.5-10 hours
Power Source: 12 volt
Unit Size: 20″L x 13″W x 14″H
Discharge Hose: 116 feet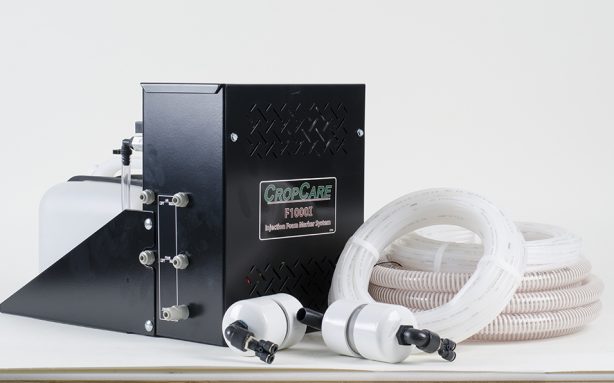 CropCare® Premium Foam Concentrate
For optimal foam marker performance
Foam concentrate is long lasting in all weather conditions
Available in 1 Gallon size (Part # F1515) or 8 oz. sample size (Part # F1516)