1,000 Gallon Trailer Sprayer
CropCare®'s well-built equipment is engineered with simple reliability, while still offering the latest features and technology available. The variety of options allows you to create a sprayer that fits your exact needs and increases accuracy and efficiency. Our customer support through our dealers is an important part of our package. And, we're able to put this all together in a machine that's an excellent value for your farm.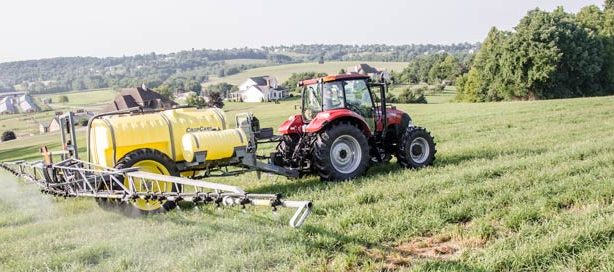 Features
Heavy-duty powder coated steel frame & components
Adjustable axle spacing 62″ – 120″
Adjustable hitch height
Convenient tool box
Service deck
Boom breakaway protection
Jet agitation system
2 year limited warranty
Control Options
Electric Controls
Automatic Rate Control
Automatic Section Control
Boom Options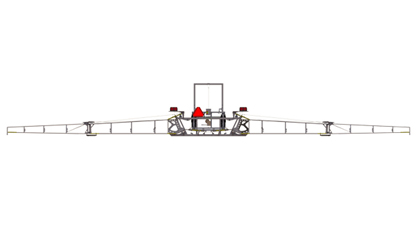 45' and 60' Hydraulic Fold Boom
45' covers eighteen (18) 30" rows
60' covers twenty-four (24) 30" rows

Spray Nozzle Options
The ideal spray nozzle choice is determined by application needs, weather conditions, and the chemicals being applied. Additional spray nozzles and nozzle sizes are available.
TeeJet® Extended Range(XRC) Flat Fan Nozzles
TeeJet® Air Induction(AIC) Flat Fan Nozzles
TeeJet® Turbo Floodjet Wide Angle Flat Fan Nozzle
Options & Accessories
TeeJet® GPS guidance systems
5 way plumbing control valve
Chemical eduction system
Fresh water rinse system
Power wash system with jug rinse and washdown hose
Boom lap nozzle
TeeJet® triple nozzle body kit
2″ quick-fill
Safety light kit
In-line boom filters
Hydraulic boom height control
CropCare® foam marker
Sight tube