Trailer Sprayers for Small to Mid-Size Farms
CropCare® trailer sprayers come with 200, 300 and 400 gallon tanks perfect for coating large crops, caring for pastures, and keeping up with the agricultural demands of small to mid-size farms. These sprayers use tractor power to save you money on fuel, and hitch to the back for high mobility and accurate boom placement. Our trailers arrive wet-tested and ready to spray so you can get to work. For trailer sprayers in your area, find your nearest dealer.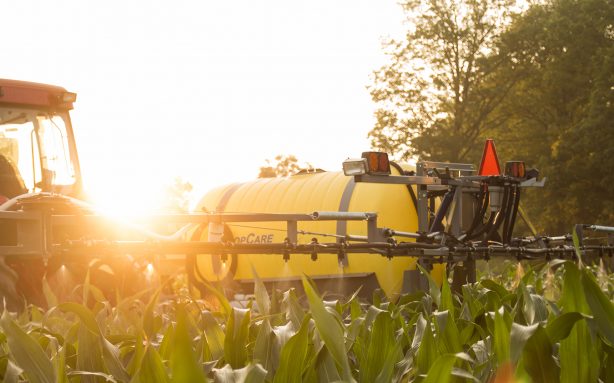 Features & Highlights
Versatility: Customize with a manual or hydraulic boom or high-pressure controls for spraying produce crops.
Variety: Choose between 200, 300 and 400 gallon tank sizes to cover large spaces, up to a medium-sized farm.
Dependability: We engineer and manufacture innovative trailer sprayers and back them with a two-year limited warranty.
Durability: Heavy duty powder coated steel frame & components
Adjustability: Build the right sprayer for your agricultural application with a wide variety of options and accessories.
Simplicity: Our trailer sprayers feature manual or electronic controls for equipment operation just the way you like it.
Control Options
Manual Controls
Electric Controls
Automatic Rate Control
Automatic Section Control
Pump Options
CropCare® sprayers are offered with a variety of pump selections to best utilize your tractor's capabilities and enable you to achieve the performance required for your various application needs.
Hypro® Belt Drive Centrifugal Pumps: Capacity up to 76 GPM and 95 PSI
Ace® Hydraulic Drive Centrifugal Pumps: Capacity up to 130 GPM and 120 PSI
Hypro® Diaphragm Pumps: Capacity up to 34 GPM and 290 PSI
Choosing the Right Boom
Spray lines of crops or cover an extensive field with our selection of manual and hydraulic booms and boomless spraying nozzles. These pair with our agricultural sprayers to meet your unique needs and spraying demands. Whether spraying a perimeter, row crops, a field or a pasture, the right boom depends on plot size and application.
Manual booms: Our 20′ and 30′ X-fold manual booms are perfect for 200, 300 and 400 gallon tank sprayers, with optional boom suspensions on 30′ models.
Hydraulic booms: Choose from hydraulic booms with independent arms and air-ride suspensions in sizes ranging from a 25′ single-sided booms up to 60′ wide.
Boomless nozzles: Choose a boomless nozzle for spraying chemicals over rocky and rough terrain when coverage counts and you have room for overspray.
Spray Nozzle Options
The ideal spray nozzle choice is determined by application needs, weather conditions, and the chemicals being applied. Additional spray nozzles and nozzle sizes are available.
TeeJet® Extended Range(XRC) Flat Fan Nozzles
TeeJet® Air Induction(AIC) Flat Fan Nozzles
TeeJet® Turbo Floodjet Wide Angle Flat Fan Nozzle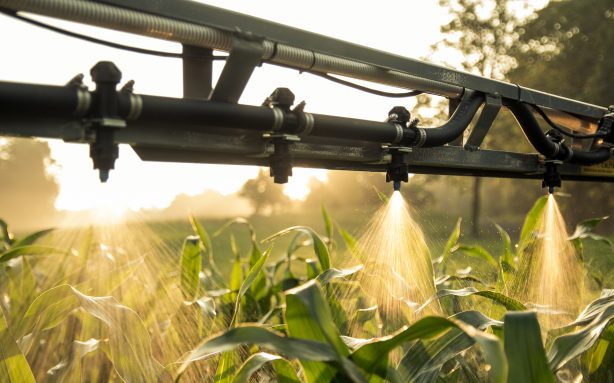 Accessories
TeeJet® GPS guidance systems
5 way plumbing control valve
Chemical eduction system
Fresh water rinse system
Power wash system with jug rinse and washdown hose
Boom lap nozzle
TeeJet® triple nozzle body kit
2″ quick-fill
Safety light kit
In-line boom filters
Hydraulic boom height control
CropCare® foam marker
Sight tube
Side step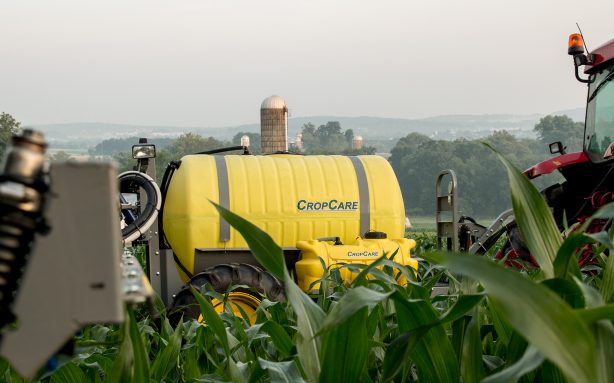 The Benefits of Trailer Sprayers
A trailer sprayer helps you get more from your fields with accurate spraying across large areas. Use equipment that does the work for you, and quickly tend farmland and pasture from the comfort of your tractor. Our sprayers are made for fast setup and simple use, helping you make the most of the workday while ensuring each row of crops gets the treatment it needs with measured accuracy. With our trailers, a single operator can spray large volumes fast and with controlled accuracy, improving coverage and efficiency.
Choosing the Right Trailer Sprayer
Choosing the right size sprayer makes spraying more efficient. Depending on your farm size and rate of spray, our 200, 300 or 400 tank trailers may fit your applications. For example, a 300 gallon tank set to spray 10 gallons-per-acre (GPA) will cover 30 acres on a single fill, saving time on mixing and filling. Fewer refills mean greater control over spillage for easier cleanup and reduced waste.
Spray insecticide, fungicide, pesticide, defoliant and other chemicals in the amounts you want. Configure the sprayer you need with optional automatic rate control, manual or electric controls, automatic section control and controls for high-pressure sprayers. We offer pumps with varying capacities for gallons-per-minute (GPM) and PSI, delivering the quantities you need at the right pressure suited for your uses.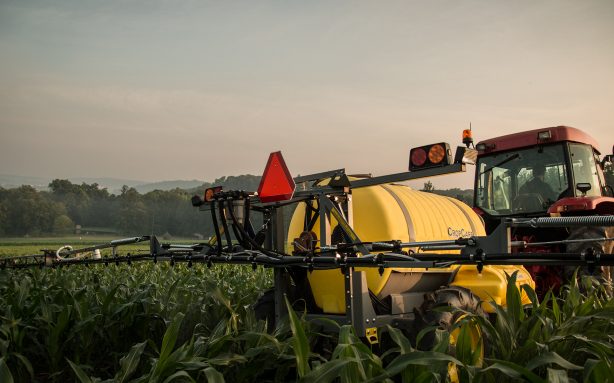 Contact Us for a Free Quote
For more information on our built to order trailer sprayers, and to request a free quote, contact us today.