Sveinn Rúnar Ragnarsson and his wife, Ragnheiður, work on Akurnes, a farm in southeast Iceland.
There, with his parents, Ragnar Jónsson and Ingunn Jónsdóttir, they grow and harvest around 250 to 300 tons of potatoes annually.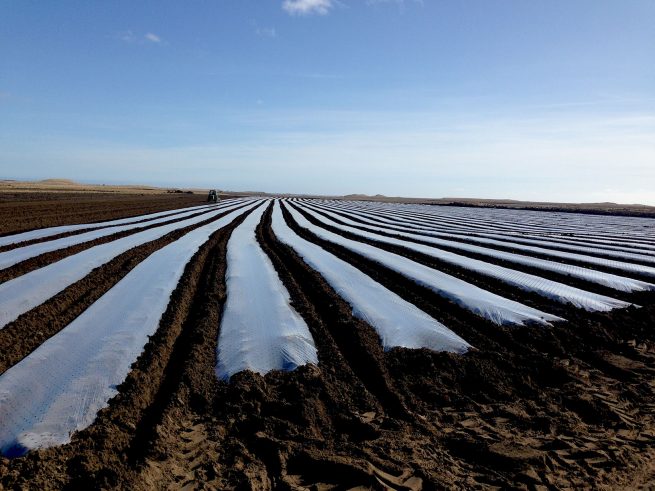 "My grandfather and grandmother founded the farm in 1937," says Ragnarsson.
They also raise 500 sheep on Akurnes, and produce cheese from the ewe milk.
The farm is situated in scenic Hornafjördur, nestled between nature preserves, high cliffs, and fjords.
"We normally plant our potatoes in the end of April and take the plastic mulch around the 10th of June.
"We have around 11 acres of potatoes under the plastic mulch and we use around 20 km of plastic mulch every year."
Ragnarsson looks forward to this June because he'll be using the CropCare PR2500 Lifter/Wrapper to easily lift and wrap those 20 km of mulch in one easy pass, saving hours of labor.
The Lifter/Wrapper will lift up the drip tape, too, and the machine's reels will wrap the plastic mulch in dense bundles that are easy to remove.
"I liked the design and it looks like it's easy to use.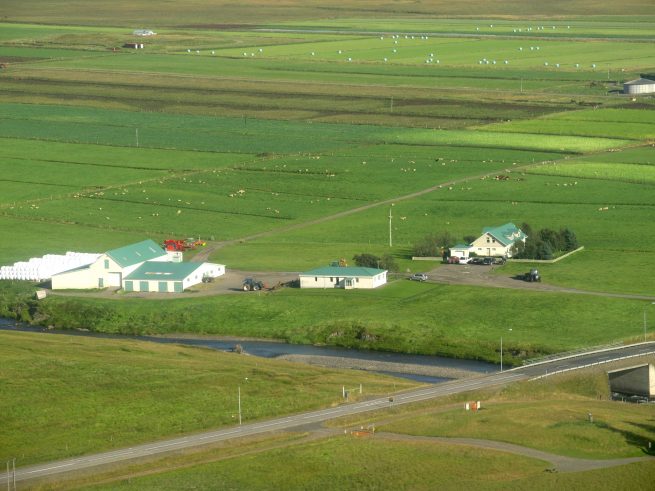 "I also liked that the plastic is cut in the middle because I believe it is better for the potato leaves that sometimes have grown through the holes on the plastic mulch," he says.
"Of course, the price was good so it was cheaper to import this machine than to build one," he adds.
The fluted center coulter will split the plastic, while the optional side coulters will cut any vines or trash at the edge of the plastic.
Dual reels dump dirt and vines to the sides before spooling the plastic mulch into bundles.
Each reel holds 2,000 feet of plastic mulch and is collapsible for easy bundle removal. Under normal conditions, vegetable growers can operate the Plastic Mulch Lifter/Wrapper at speeds up to 5 mph.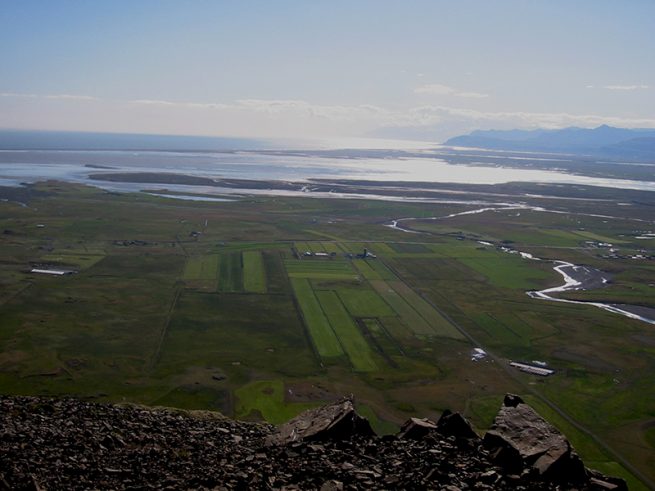 The operator platform gives the farmer a complete view of the operation, and thumb controls adjust tension on each piece of plastic.
Ragnarsson bought the double coulter adapter kit so he can pass through two rows of potatoes, reducing plant damage while pulling the mulch.
He believes the efficiency he'll gain in removing plastic on Akurnes Farm will quickly offset the cost of the machine, including international shipping.
This Icelandic farmer isn't the first international customer to purchase a CropCare machine.
CropCare mechanical solutions have helped folks in Canada, Puerto Rico, Norway, Guatemala, and Australia as well.
Learn more about CropCare's Plastic Mulch Retriever.