(Machine enables farmer to lie down while picking/planting)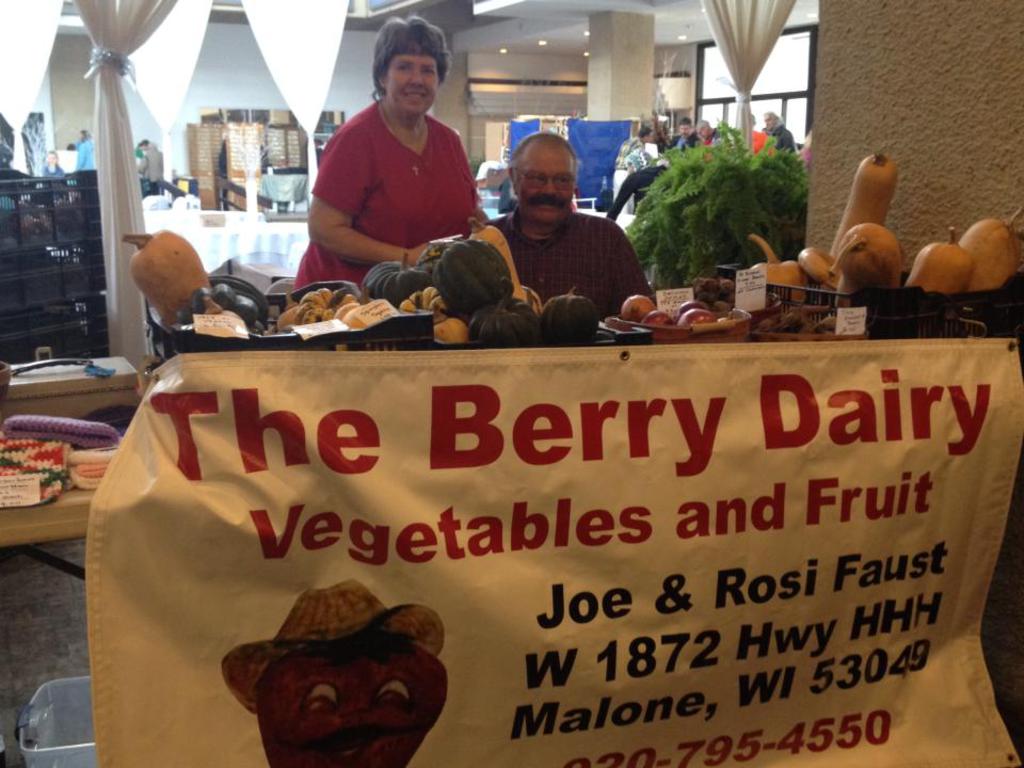 The decades Joe Faust spent operating a dairy farm and multi-crop business caught up to him at age 75.
But Joe's mind was telling him, "No way!"
With CropCare's Picking Assistant, he doesn't have to.
Joe, with his wife Rosi, own The Berry Dairy in Malone, Wisconsin. It began as a dairy farm in 1977, but when milk prices began falling, they started growing strawberries and sweet corn to supplement their income. They eventually sold the dairy herd and concentrated on their fruit and vegetable operations.
Thankfully, the couple's sons, Jeff and Joey, now operate much of the 18-acre produce farm and greenhouses. But Joe isn't ready to stop working altogether.
"I used to pick berries for two hours, and then I'd have to take a break," said the 75-year-old farmer. "With the Picking Assistant, I can pick berries for 8 to 10 hours a day, sometimes more."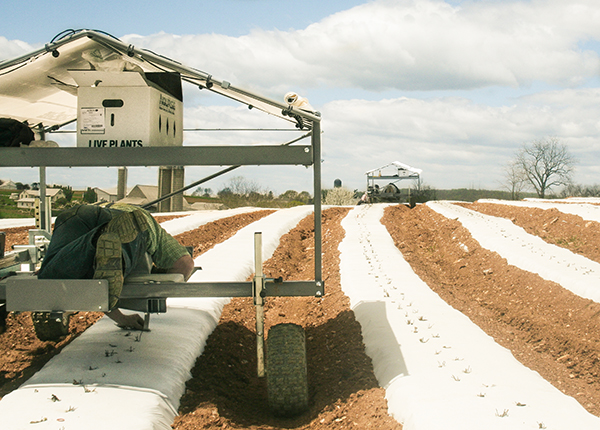 The berry season isn't too long, so Joe doesn't like to miss the opportunity to keep working now that he's able. During berry-picking season,"my wife wonders if I'm coming in to eat dinner. I'll say, 'just send a hamburger down…'"
"It is really wonderful," Joe said. "This was my sixth season using it. I use it for weeding a lot of the crops, for picking spinach, asparagus. With this picker, I can pick tomatoes on the ground. I also pick peppers.
"It's so nice because I can adjust the height and width myself. This fall, I planted my garlic using it. My son and his wife did it last year. This year, I did it myself."
His legs and knees, tasked by labor-intensive years, began showing signs of arthritis. His body was telling him to stop farming. Joe uses a PA1400, but CropCare has since updated that model. The newest Picking Assistant model, the PA1600, features a new direct gear drive system for better traction, wider tires with aggressive tread, solar panels to minimize the need to charge batteries, and a 24-volt variable speed controller to allow the operator to move at different speeds.

The PA1600 also has side panels that unfold to shield from the sun's harsh rays, and LED lighting for nighttime use. Nearly every component of the machine is adjustable, so it can be used with various bed widths, crop heights and crop types, by people of various sizes.
Because both hands are free while in use, and the operator is laying down in comfort while working, the PA1600 can improve productivity more than 20%. (according to a study performed at Francois Gosselin Farm in lle D'Orleans, Quebec)
For now, Joe's CropCare Picking Assistant is stored away. When the spring comes, he'll get it out again to weed or plant.
And when the berries and asparagus are ready, he'll be ready for those 10-hour days again.