Our products are used in many industries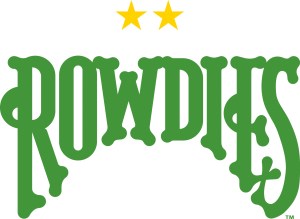 When you see our 1000 gallon (AGX1000) sprayers, with their in-line filter systems and massive hydraulic fold booms, you likely assume CropCare Equipment serves the owners of multi-thousand-acre commercial farms, and you would be correct.
We've helped school districts and universities maintain their athletic fields and campuses, and we've given outdoorsmen a way to take hunting to another level. But you may be surprised to learn that our equipment also enables members of the Tampa Bay Rowdies professional soccer team to maintain their fleeted feet, increases water quality along streams, helps Driscoll's berries provide the sweet, juicy strawberries you snack on, and helps poultry houses keep disease at bay.
Commodity farmers find affordable, dependable crop maintenance solutions using our large trailer sprayers with hydraulic booms. Large tank sizes enable them to cover higher acreage and options such as GPS, automatic rate control, chemical eduction system, boom spotlights, and foam markers help keep farms profitable. It's heavy-duty sprayers are easily operated and designed to withstand the demands of cultivating hay, corn, soybean, wheat and other commodity crops.

Pro soccer players, college athletes, and maybe even your own children, have benefited from our Farm & Lawn product line. Our ATV sprayers easily secure to the rear rack of most all-terrain vehicles, while our ATX sprayers are available as trailers, 3 point frames for compact tractors, or skid units that can be mounted on utility vehicles, Both product lines facilitate easy and efficient lawn, turf, golf course, and athletic field maintenance. The sprayers are ideal for spot spraying, which makes them especially attractive to those who serve municipalities where riparian buffers are part of preservation efforts and rights-of-way that need to be clear.

The Plastic Mulch Lifter/Wrapper and the Picking Assistant provide efficient, labor-saving solutions to those in produce production. Our plastic retrieval equipment is used on Florida Pacific Farms, where strawberries and blueberries are grown for Driscoll's, the nation's leading supplier of berries. By using the Plastic Mulch Lifter/Wrapper, the farming company reportedly cut its man hours in half. The Picking Assistant provides worker comfort, safety and efficiency to those harvesting strawberries, beans, asparagus and more.

Poultry farmers use our Farm & Lawn sprayers to curtail weed growth – an attractive coverage for rodents – around the perimeter of chicken houses. In doing so, they better protect their investment by lowering the risk of disease.

Hunters favor our rugged ATX line of sprayers, which provide years of dependable use and help create and maintain wildlife food plots to increase the chances of a more memorable, successful hunting season.
Dairy farmers, livestock farmers and ranchers benefit from CropCare Equipment's ability to ease the application of inoculants and acids to forages and hay to prevent molding and spoilage when harvested.
We are able to configure any size of high-pressure, sprayers with various booms to meet the needs of vegetable and fruit growers. Boom heights can be hydraulically adjusted ensuring the optimal coverage to help grow abundant crops, ranging from pumpkins to mature sweet corn.
Organic gardeners prefer CropCare Equipment's LGX sprayers for applying fish emulsions to keep their beds and orchards free of disease and pests. With tanks available in various capacities, the sprayers handle a range of job sizes, from farmettes to small, hobby plots.
CropCare Equipment serves myriad industries and if you own property, there's a product in our lineup that can help you.